Weddings
Everything starts with an encounter, everything is alchemy. Your story begins between the two of you and soon they are numerous to accompany  you, to surround you, to listen to you saying yes. To choose Château de Saint-Loup as the ideal backdrop for the most beautiful day of your life is a wonderful evidence.
On this so special day, you will welcome everyone in the main courtyard, this day your guests will discover the treasure of beauty that surrounds your feast. Shaking with impatience they will explore the surroundings to try and guess the delicious surprises you have prepared for them in secret.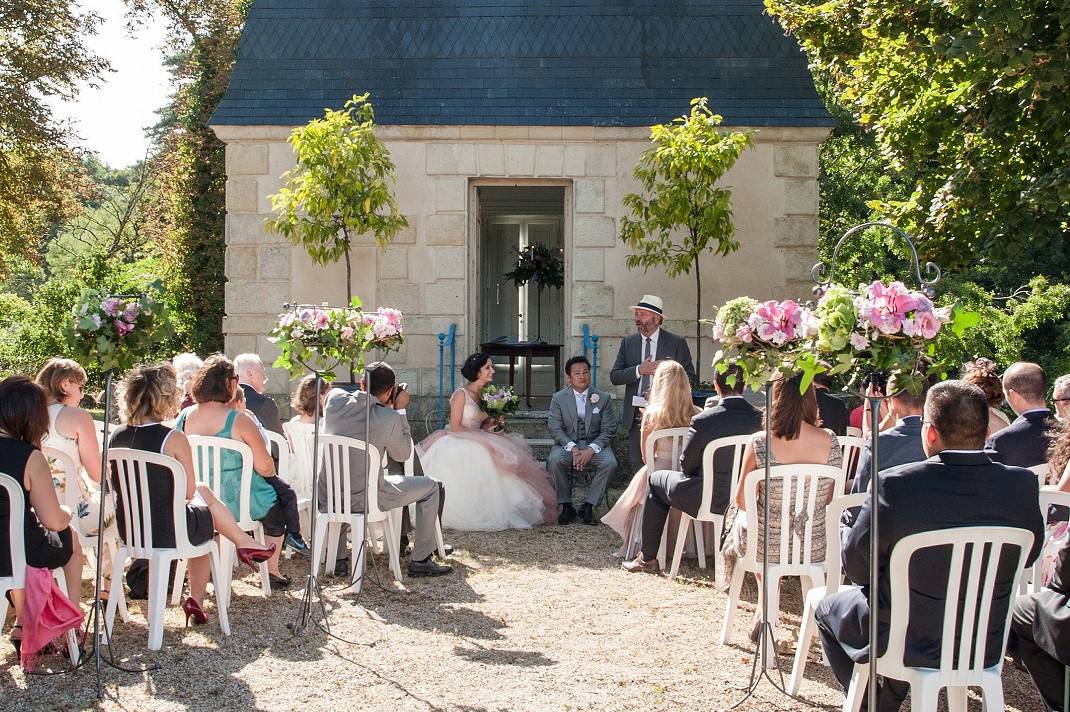 A whole range of activities according to your wishes : cocktail on the terrace before the Château or in the Gardens of the Orangerie.
Open bar & Barbecue near the Keep, Wedding ceremony at the Pavilion on the canal, or a concert in the Library, Aperitif in the main Hall, Dinner and dancing in the Orangerie, Country  brunch in the alleys of the kitchen Garden at the back of the château… Treasur hunt in the wooden park or canoeing on the river, there are so many possibilities… and a thick address book.
Our partners are events professionals. They accompany each bride and groom in the  wedding construction process : catering, photography, Music, Florist.., DJ, Magicians….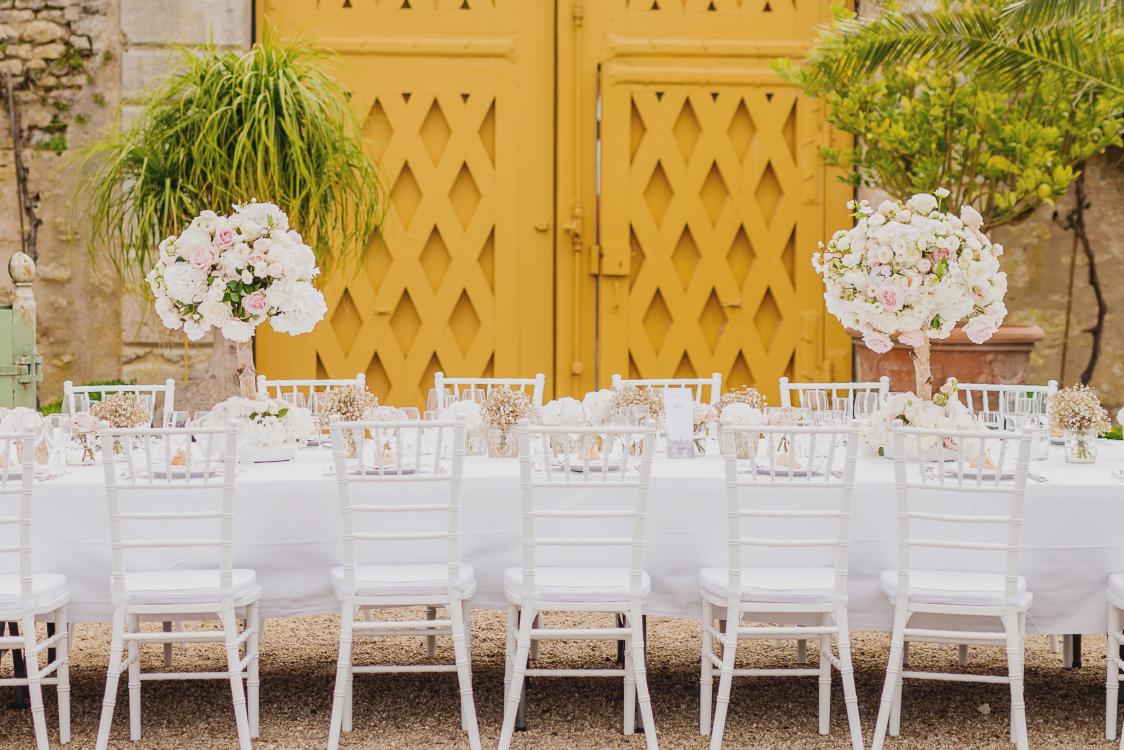 Bride and groom remain free to compose their Dream Team. A talentuous hairdesser to entrust your mane to, a chauffeur-driven car, a massage to make you relax ?
A footing to ensure a Zen attitude in the afternoon ? The century's confectioner to make your Wedding Cake.
The DJ everybody wants, the vineyards from which you will order your preferred wines… ask and we will provide.
The organization of a wedding function entails renting the venue with exclusivity aswell as the Accommodation. 
The budget depends on the lenghth of the wedding