Team Building & Events
What is your project ? Fashion show, photo shooting, incentive seminar, team building, reward journey, company bithday, workshop, corporate overnight stop, rental of workrooms, presentation of products, Renaissance fairs, reunions, conferences meetings, shows, participatory workshops, personal develoment, theme stays, group lunches or dinners…commercials, short or feature films and training.  
Imagination and creativity are honored in the enchanting frame of Château de Saint-Loup sur Thouet. Following your ambitions you will find modular spaces dedicated to the organization of events of all dimensions.
Intended for professionals, Happiness Managers, Business Tourism Agencies, companies or private individuals, associations or groups of friends, family reunions the whole site is there and available for you to organize your own animations either by yourself or with the help of professionnals. It can also be used as a basis for outings aimed at surprising and amusing associates or guests.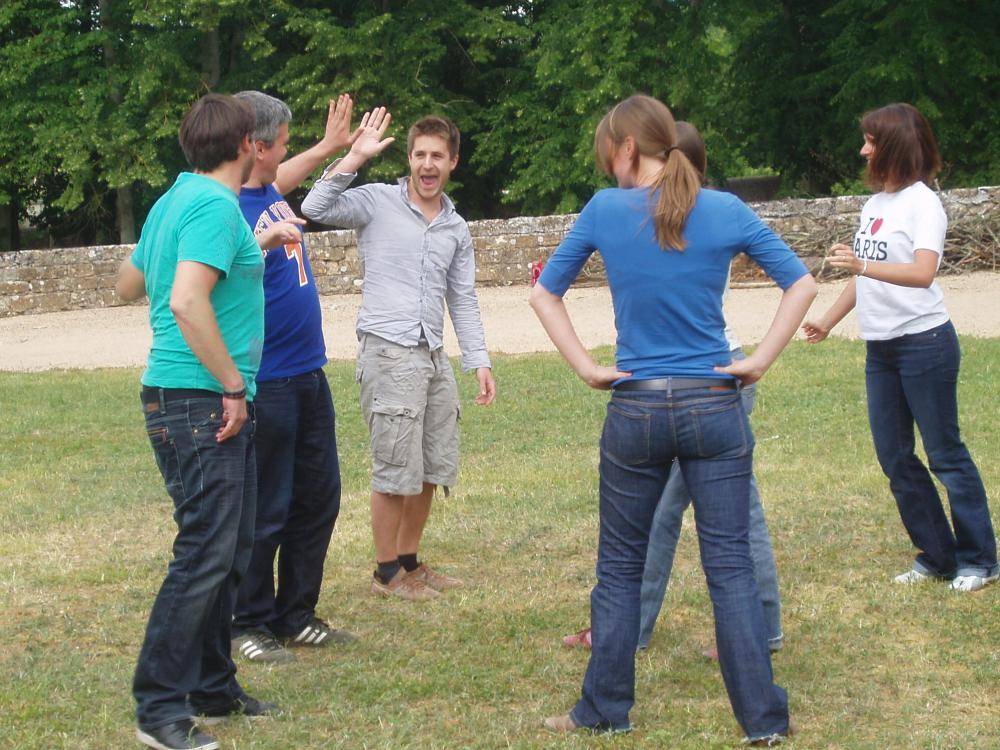 For a few hours or for prolonged stays, for partial or total rental, with or without exclusivity and accommodation, set your dreams free and let us build together a project that resembles you. Château de Saint-Loup sur Thouet ranks without dispute among the most beautiful french châteaux, one of the best samples of early french XVII th. c. Architecture. A monument of reference.
In prime to the poetry of the site, a shrine of 120 acres of grounds for an immersion in the beautiful landscapes of Gâtine, between Thouars, Parthenay and Bressuire in northen Deux-Sèvres.
Save the Date ! Numerous appointments compose the calendar ; amateurs of art, do not miss the last week-end in June with the Festival of painting and sculpting in the streets of Saint-Loup village  amateurs; athlets and running adepts, the trail Michel Fardeau at the beginning of June is for you; Nature lovers, the Festival of animal films in Ménigoute in the month of October is a must.
For relaxation try the games Festival in Parthenay, the FLIP in July and if you prefer big shows at night Puy du Fou is unavoidable: the list is long please consult us.