FAMILY ROOM
For the use of families or groups, the rooms of this category are vast and contain up to three or four beds en suite. For instance the Medieval room in the Keep (3rd story) is furnished with a pair of majestuous sculpted four poster beds -a XV th. c. model designed for the room – to which can be added up to two extra beds. The Black Prince's room on the main floor of the Keep is also lofty and has great character: it can accommodate 3 or 4 guests comfortably with both shower room and bathroom. 
Other options for families or groups can be offered in the west wing of the XVII th. c. Château depending on season and availibility
Continental Breakfast ( option in the keep 15 Euros/p )
Please always state number of guests and age of childred for the best allocation.
Booking a stay in the Château is a pertinent strategy to profit at best from the riches of the region, the FUTUROSCOPE, the PUY DU FOU, the Royal Abbey of FONTEVRAUD, the Cadre noir and Châteaux around SAUMUR, the Lakes (Cébron and Moncontour), the Roman Abbeys, the games festival in PARTHENAY… or simply a good book and a long chair.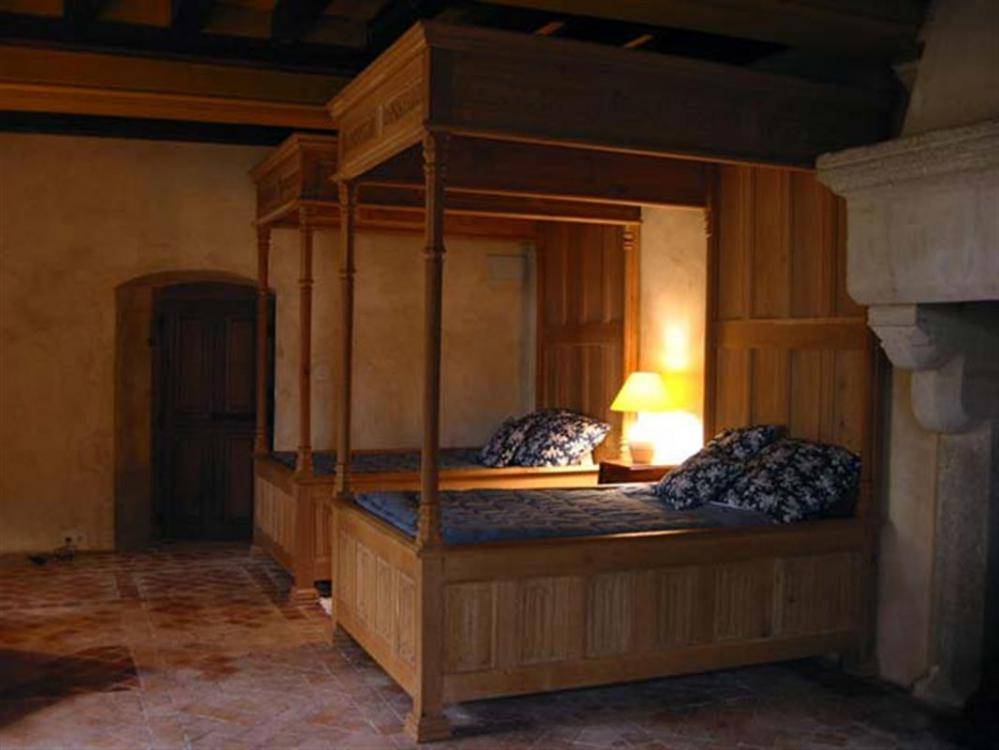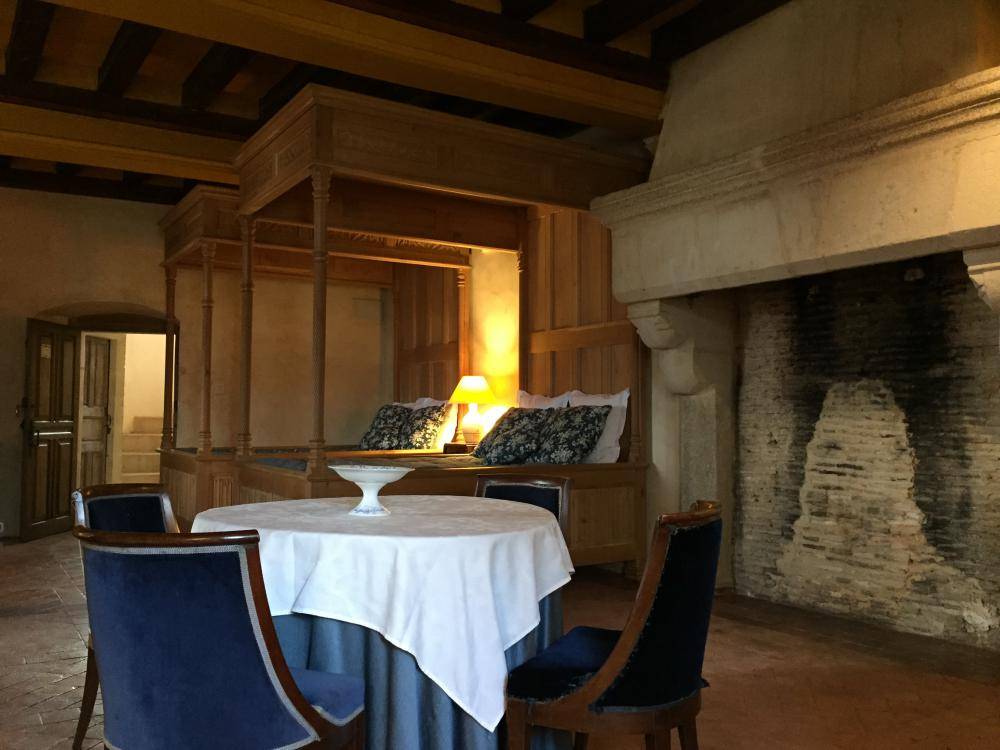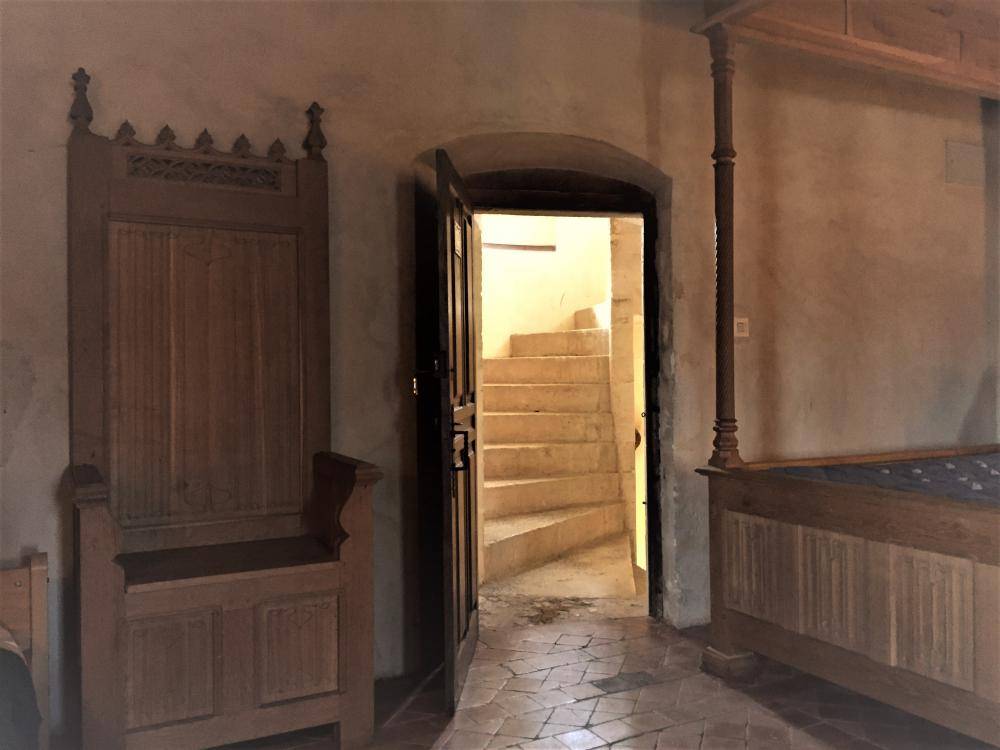 FAMILY ROOM 3 to 4 GUESTS
Accès par les escaliers
Salle de bain ou douche, lavabo, toilettes