Superior room
Staying in a Loire Château is sometimes a child's dream and also a committed act because you become an actor contributing to the life of these French  Historic Houses which constitute the patrimony of France that the world admires and visits each year..
These rooms are distinctive because of their greater size or remarkable furniture or decor or for certain their priviliged view.
Located in the medieval KEEP for example the yellow room on the second floor has a beautiful four poster bed and a stone bath room .
Access by the wide staircase, close to reception and to the breakfast room on the first floor.
Continental Breakfast ( option in the keep 15 Euros/p )
Depending on availability or season other options can be offered in the XVII th. c. Château. Classic atmosphere here , you cross the main Hall with its checkered pattern floor made of slate and stone, and the monumental fireplace above which hangs the portrait of the Duchesse de Montpensier, the first cousin of the sun King Louis XIV.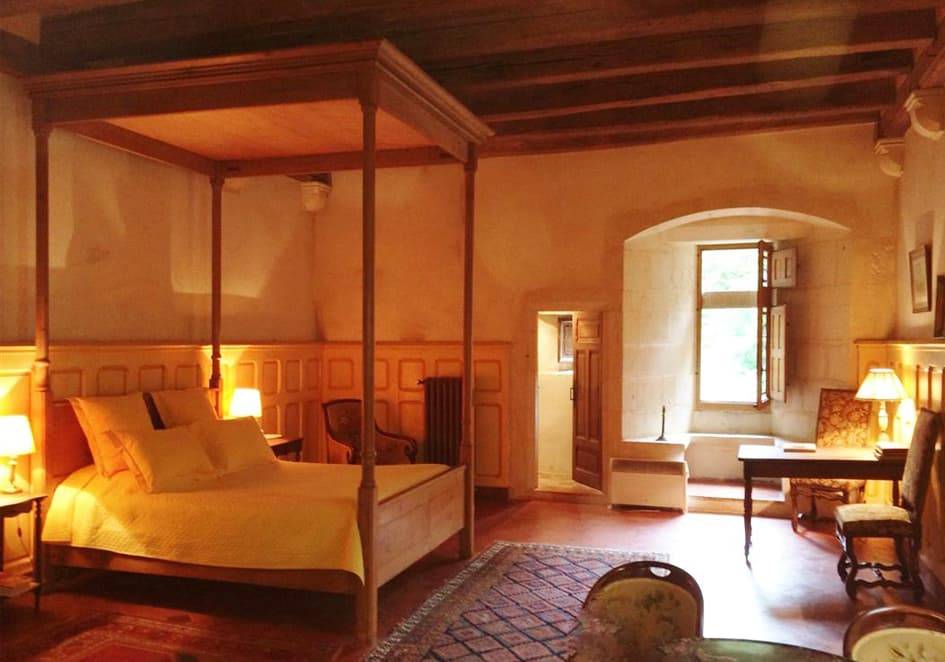 Double
Acces by staircase
bathroom or shower, wash-bassin, toilet.