Classic room
Simple and charming these bedrooms are located in the stories upstairs. For instance on the 4th floor (62 steps) you will find  the Eagle's nest. A room with a view overlooking the Park, the facade of the Château and the moat.
Windows with coloured stain-glasses and old terra cotta tiles on the floor. Depending on availablility other rooms of same category may be available on the second floor (third for US) of the XVII th. c. Château. Classic and more formal ambiance. Access by crossing the main Hall adorned with family portraits of the XVII th c. , ebony cabinets and Aubusson Tapestries
If you have a particular wish and desire for example a twin configuration please contact us before booking.
Continental Breakfast ( option in the keep 15 Euros/p )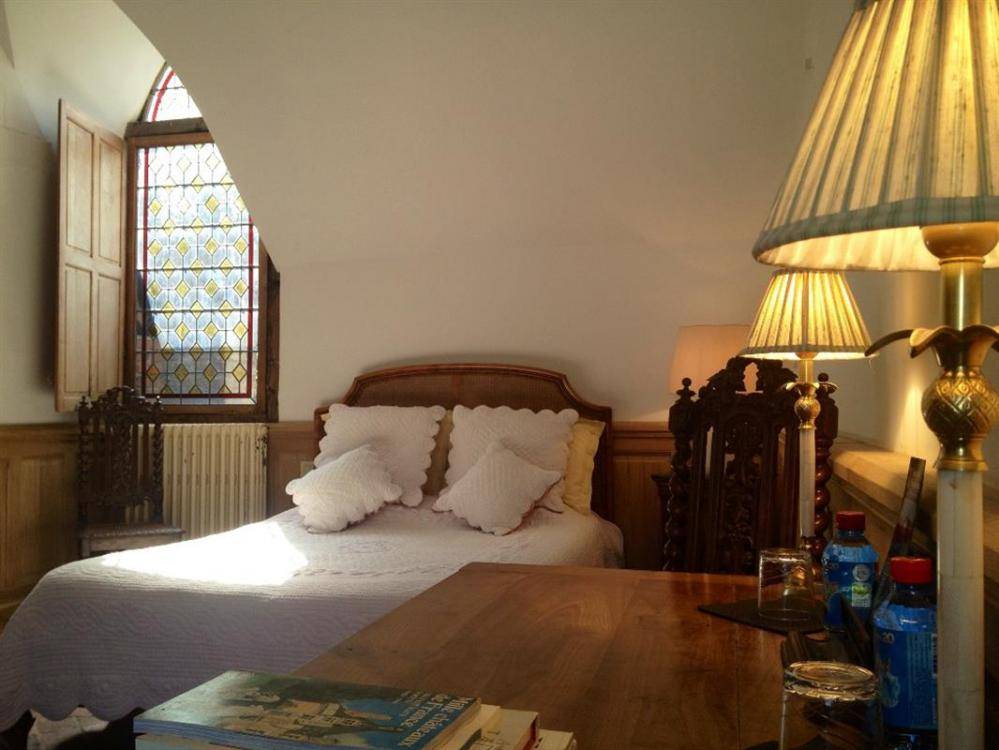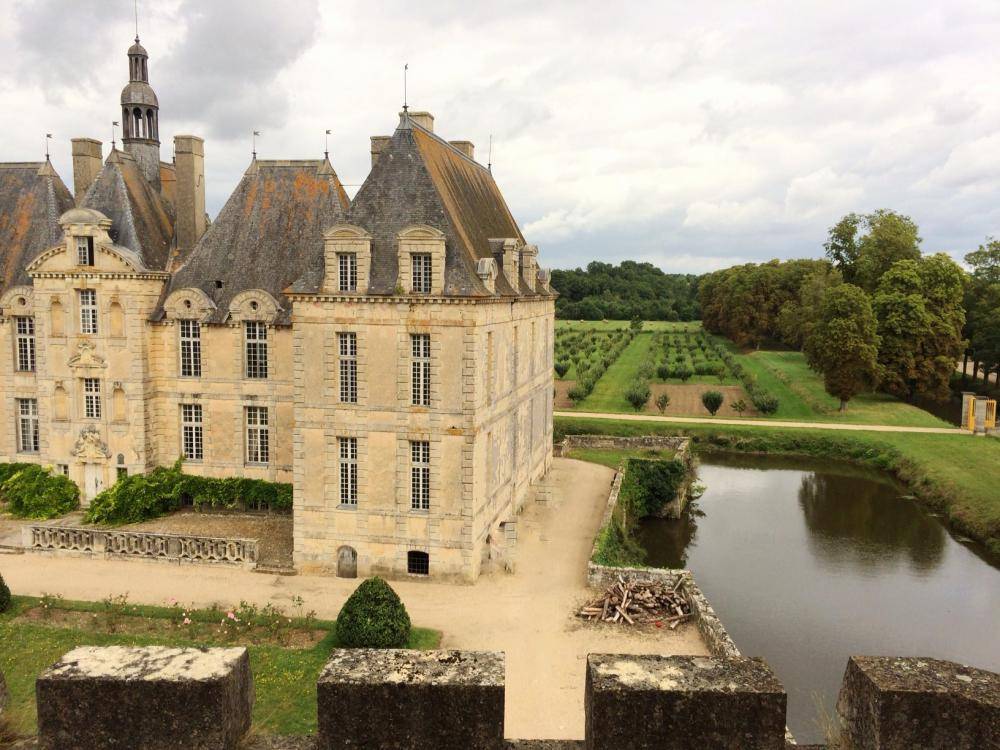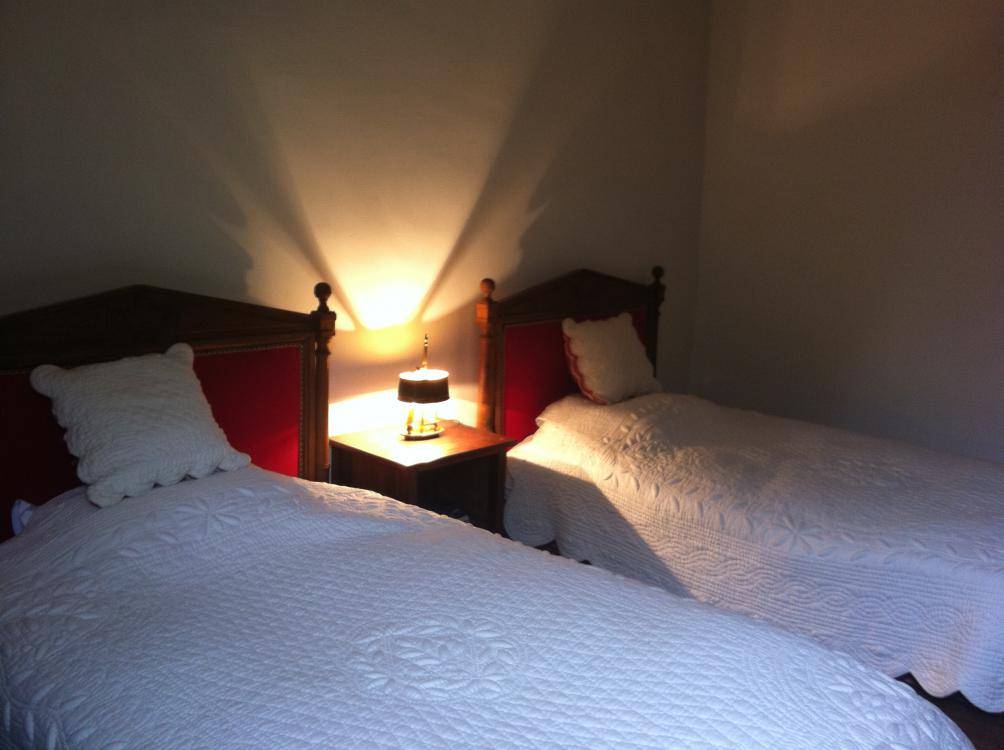 Double bed ( Twin upon request )
Acces by staircase.
bathroom or shower, wash-basin and toilet.